North Country Bryan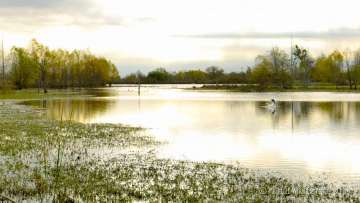 North Country Estates was planned and developed to be a quality neighborhood in a rural setting with spacious lots.  If you are looking for some space between you and your neighbors while maintaining a sense of community, this is the place for you!  This subdivision offers a close proximity to schools, work and shopping while keeping the country feel. The lot sizes and restrictions are such that each owner will be able to apply their personal touch to their home while keeping consistent enough to not impose on neighbors. The following is a highlight of the primary restrictions that apply to each lot:
Only one single family residential dwelling and appurtenances (add-ons) ordinary to residential living.
Appurtenances (add-ons) require approval of a NCE Representative.
Occupancy of dwellings limited to owner, their relatives and one person not related or a renter and persons related to that renter.
Consulting or similar in-house business activity that has limited customer traffic is allowed only in single family houses.
Minimum 1,800 square feet of living area excluding porches, garages, patios, and the like.
Exterior walls must be at least 75% masonry.
Set backs/building lines: Front and Public roadways, 75′ and 50′; Sides except on roadways 50′ and 30′, rear 30′. First dimension is for FM 974 and second for all other roadways.
Governmentally approved septic system required.
The color scheme, design, height, configuration, and location of all structures, including, but not limited to the primary single family dwelling, garages, barns, outbuildings, stables and the like located on a lot shall be subject to approval of a NCE representative.
Fences fronting streets are required to be post and three-rail, white in color, polyvinyl or wood and of a specific design.
North Country Estates Homes for Sale

Sorry we are experiencing system issues. Please try again.